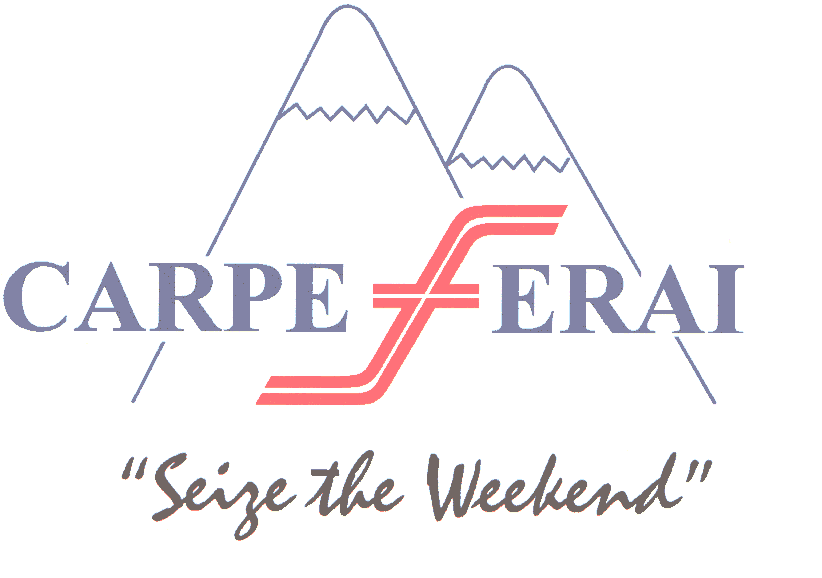 2012 Maryland Team Quadrathlon
The 2012 Maryland Team Quadrathlon is a multi-sport event in which teams of 5 (3M, 2F) play volleyball, ultimate, football and soccer in a round robin tournament format. The event is being held at the Annapolis High School Field Complex, in Annapolis, April 14th from . The cost is $25 per person, and all participants receive a t-shirt. Prizes go to the top 2 teams. Teams can choose to be either "Competitive" or "Recreational" (just for fun), and will play like-teams. Call Dave at 410-935-1058 with questions, or e-mail teamquadrathlon@hotmail.com. Proceeds benefit Anne Arundel County Young Life.
In 1999, three friends from Seattle who loved to play a variety of sports decided to create a new one: the Team Triathlon. The idea was to play a tournament which tested your ability at a number of different sports; not just one. The first Team Tri was held in Seattle with 6 teams in 1999. In 2002 Soccer was added to Ultimate, Volleyball and Football making it a Quadrathlon. The format has largely remained unchanged since then. In the past 6 years, 13 events have been played involving over 220 teams. Teams play 20 minute games of the 4 sports 3 times, against a different team each time - 12 games over 4 hours (best record wins) - and trust us, by the end, you'll be tired.
5 Friends, 4 Hours, 4 Sports - what better way to spend a day?
Pics from past Quads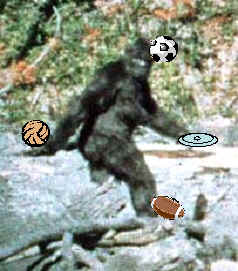 (we let him win)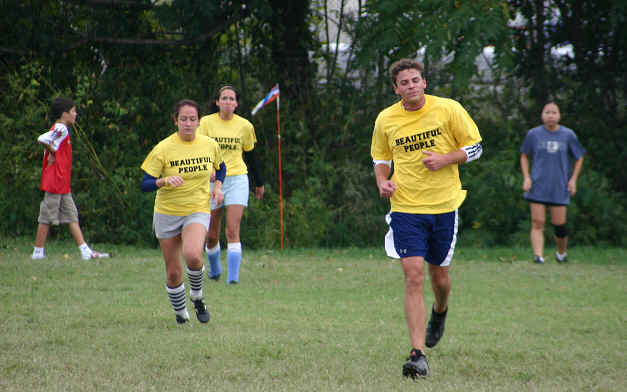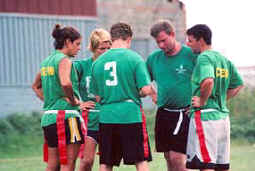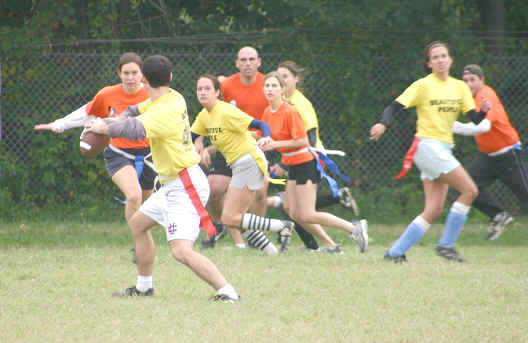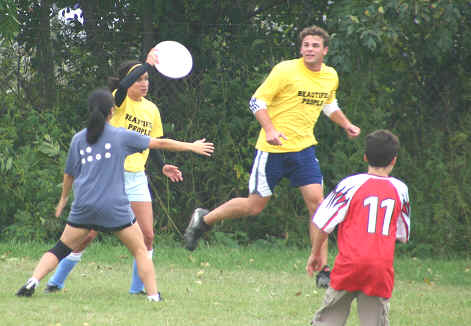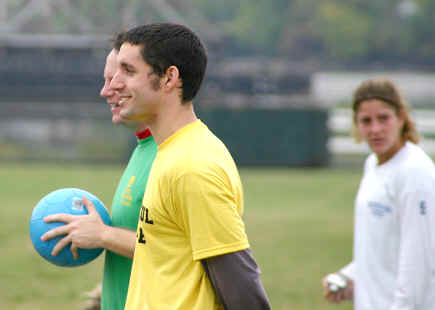 SeizetheWeekend.com